Imprint Magazine Concept
Imprint Magazine interviews 21st Century designers who have made substantial developments in architecture, design and fashion. Visionaries like Zaha Hadid, Konstantin Grcic and Nicolas Ghesquière; design influencers who have touched lives and impacted our modern world through their creative touch. Imprint magazine gives readers an intriguing glimpse into these creative visionary's curiosity, philosophy and attitude. With a sophisticated presentation and a provocative voice, Imprint magazine is the premiere publication for today's design enthusiast.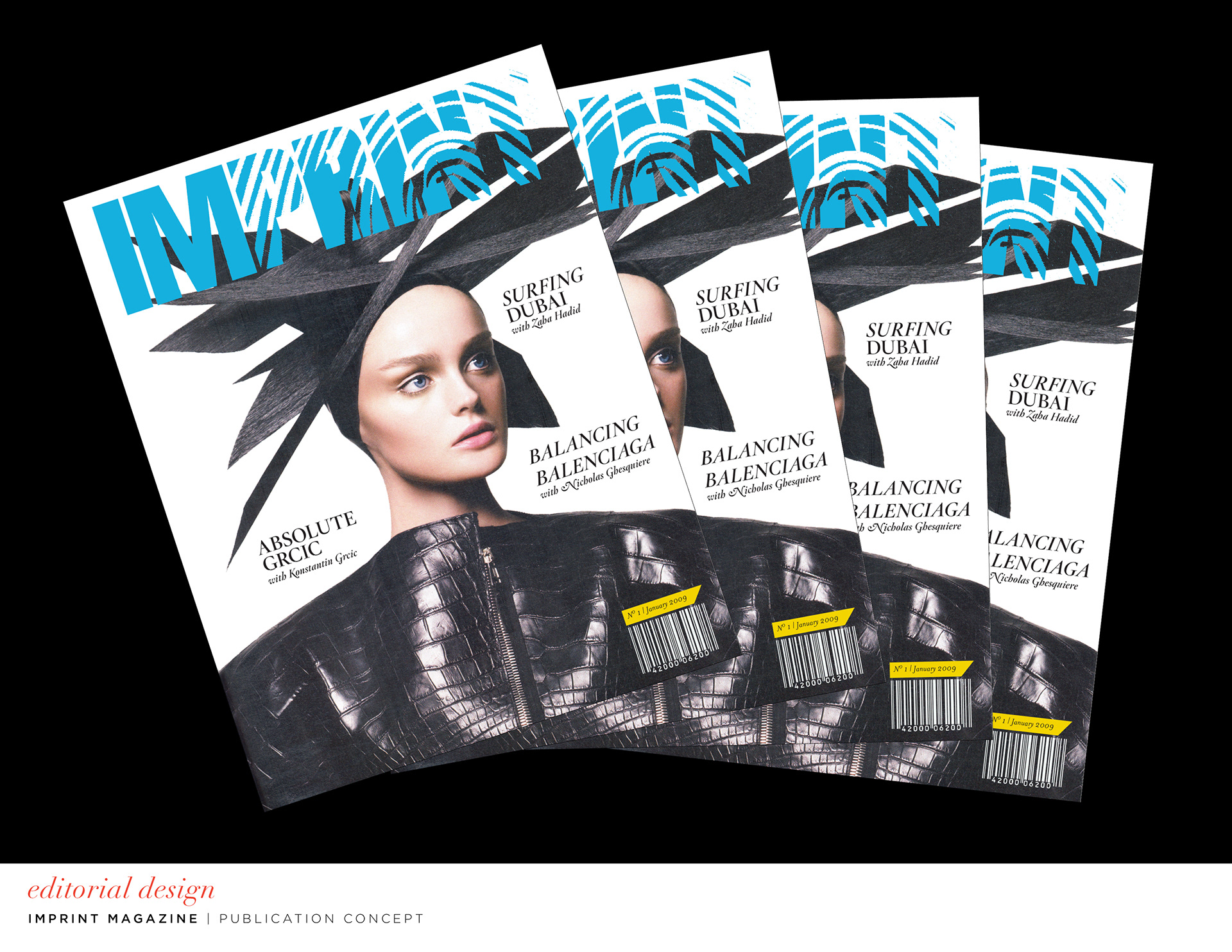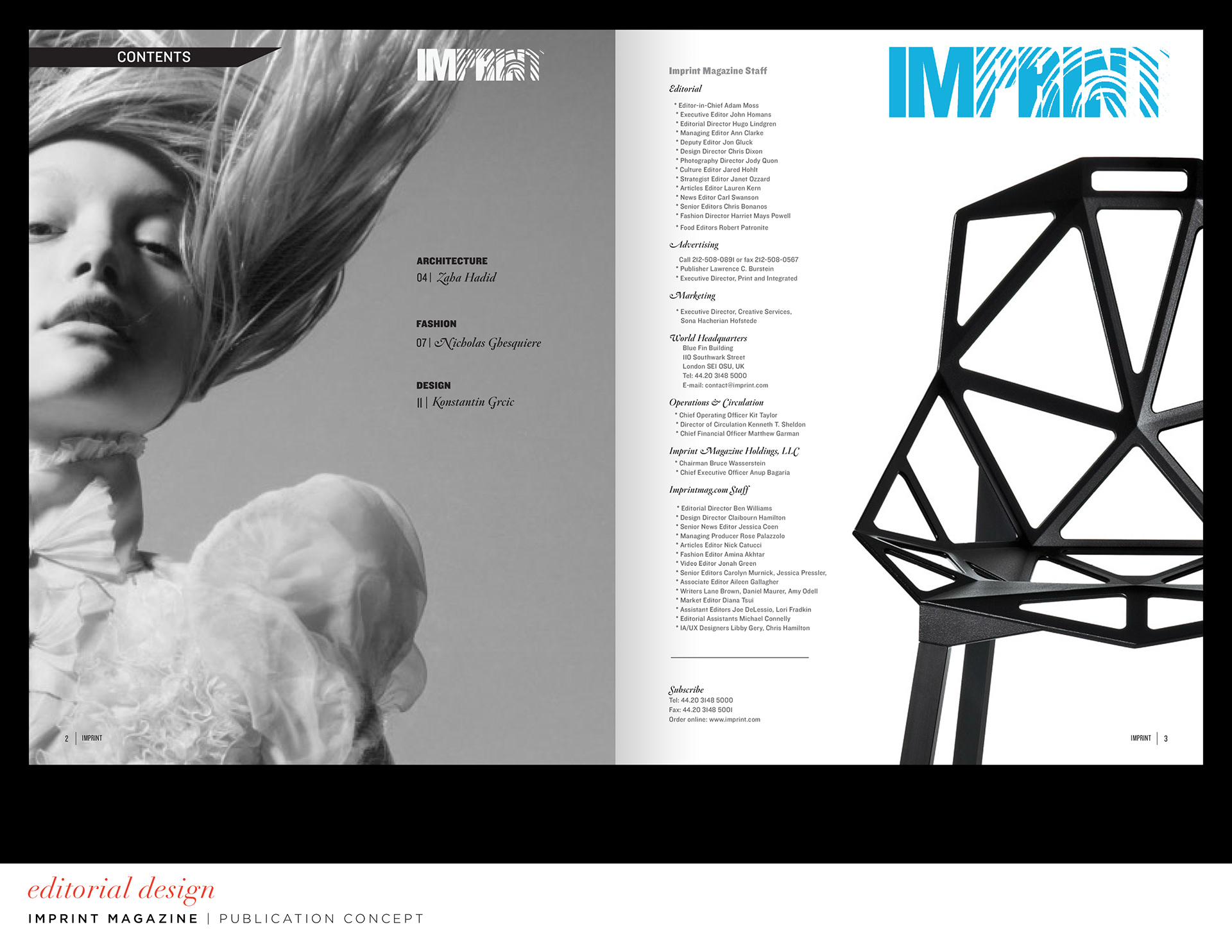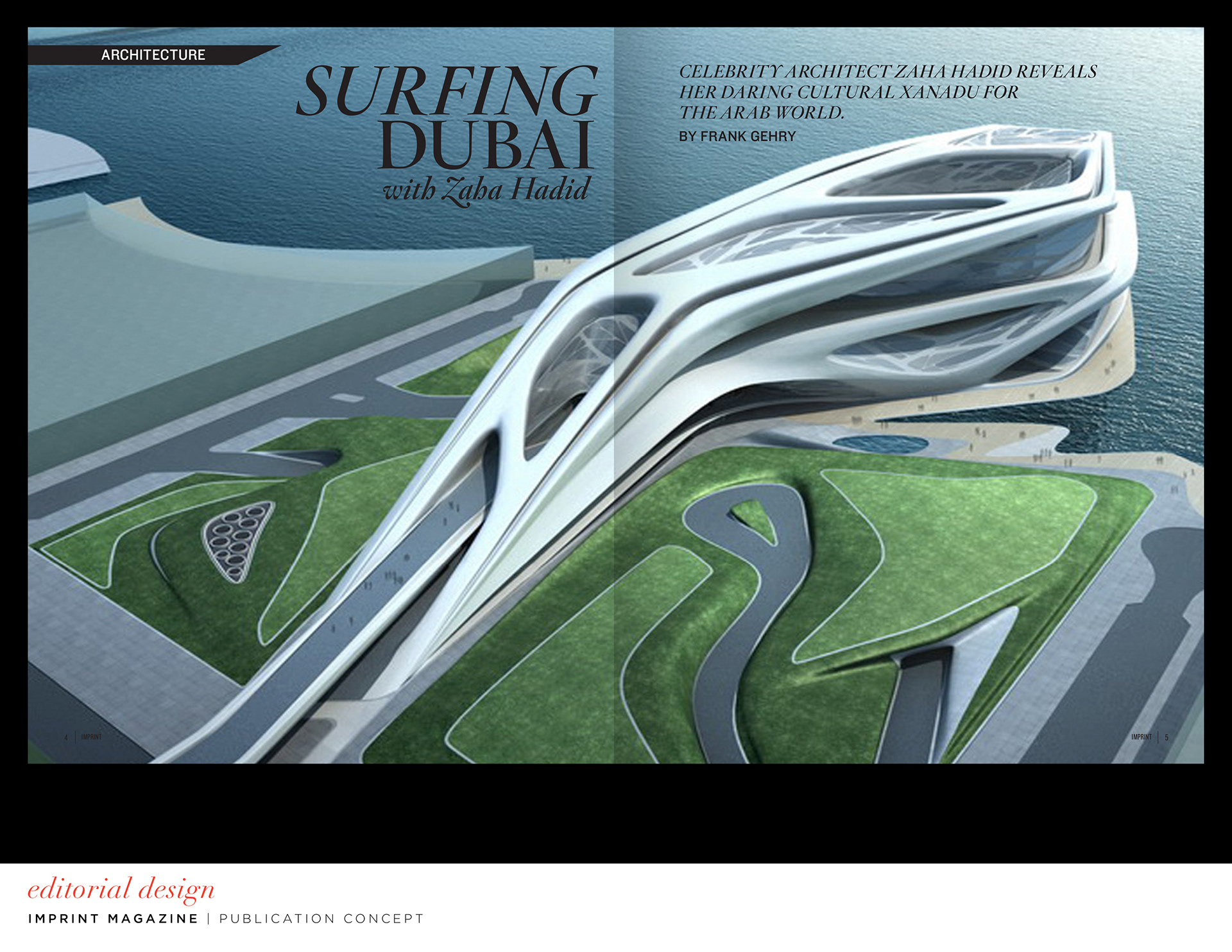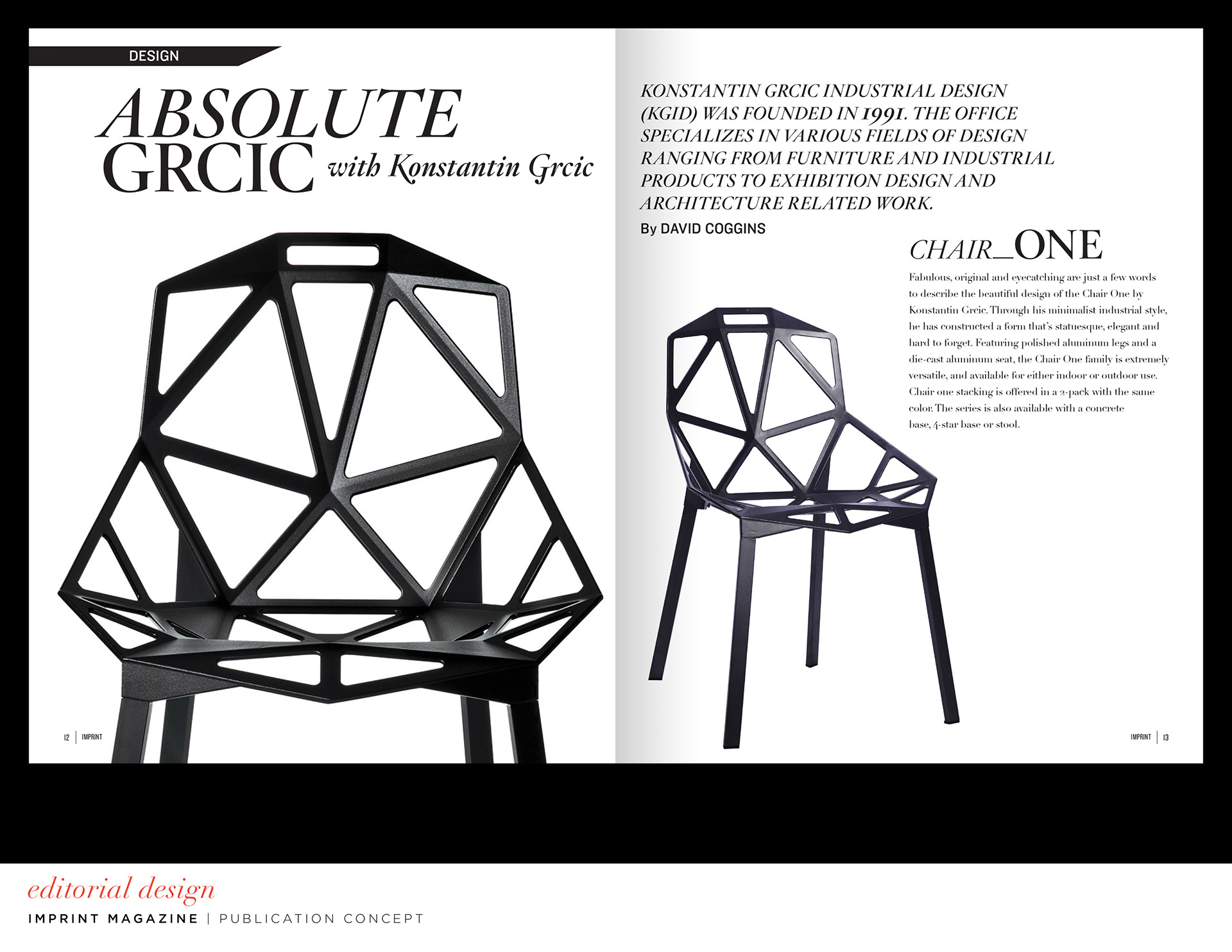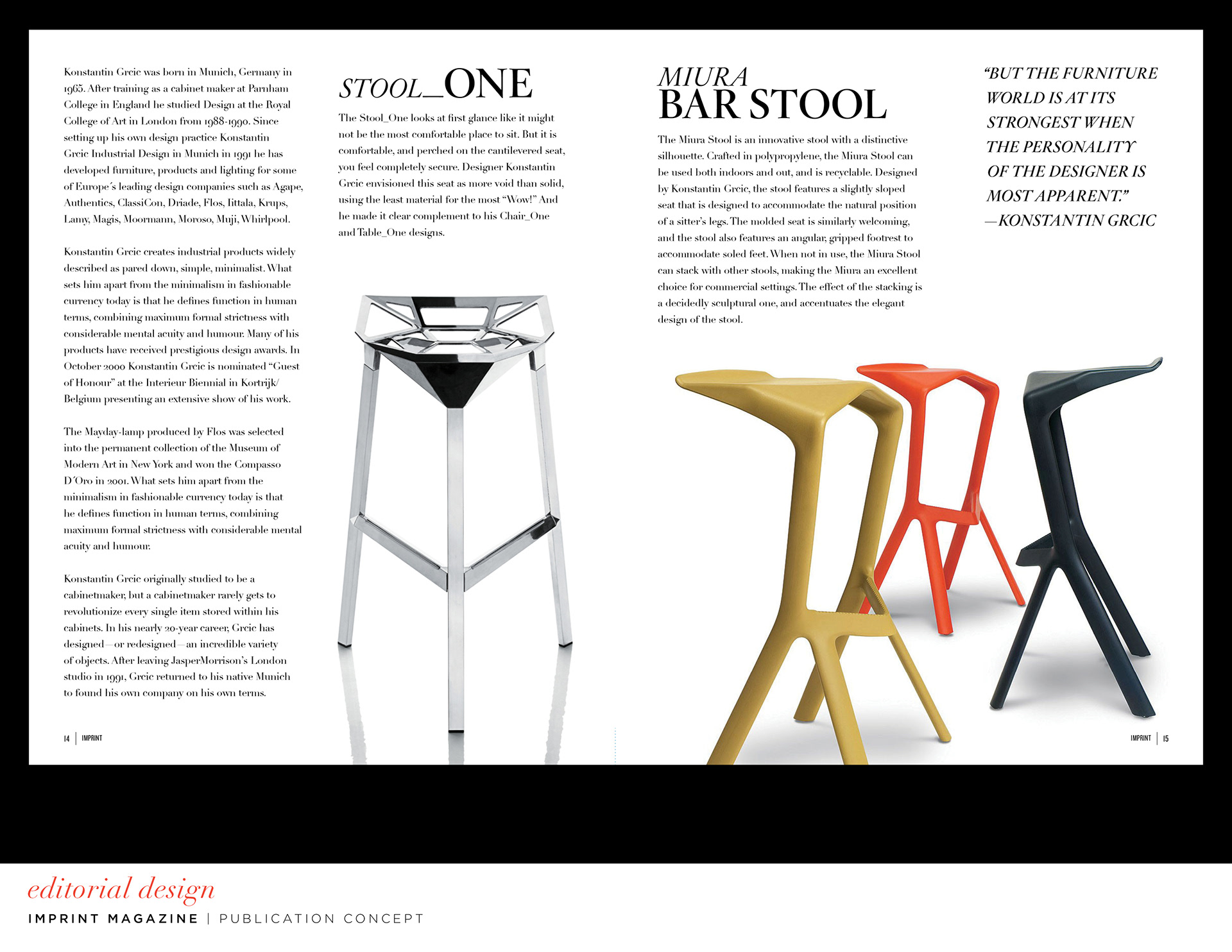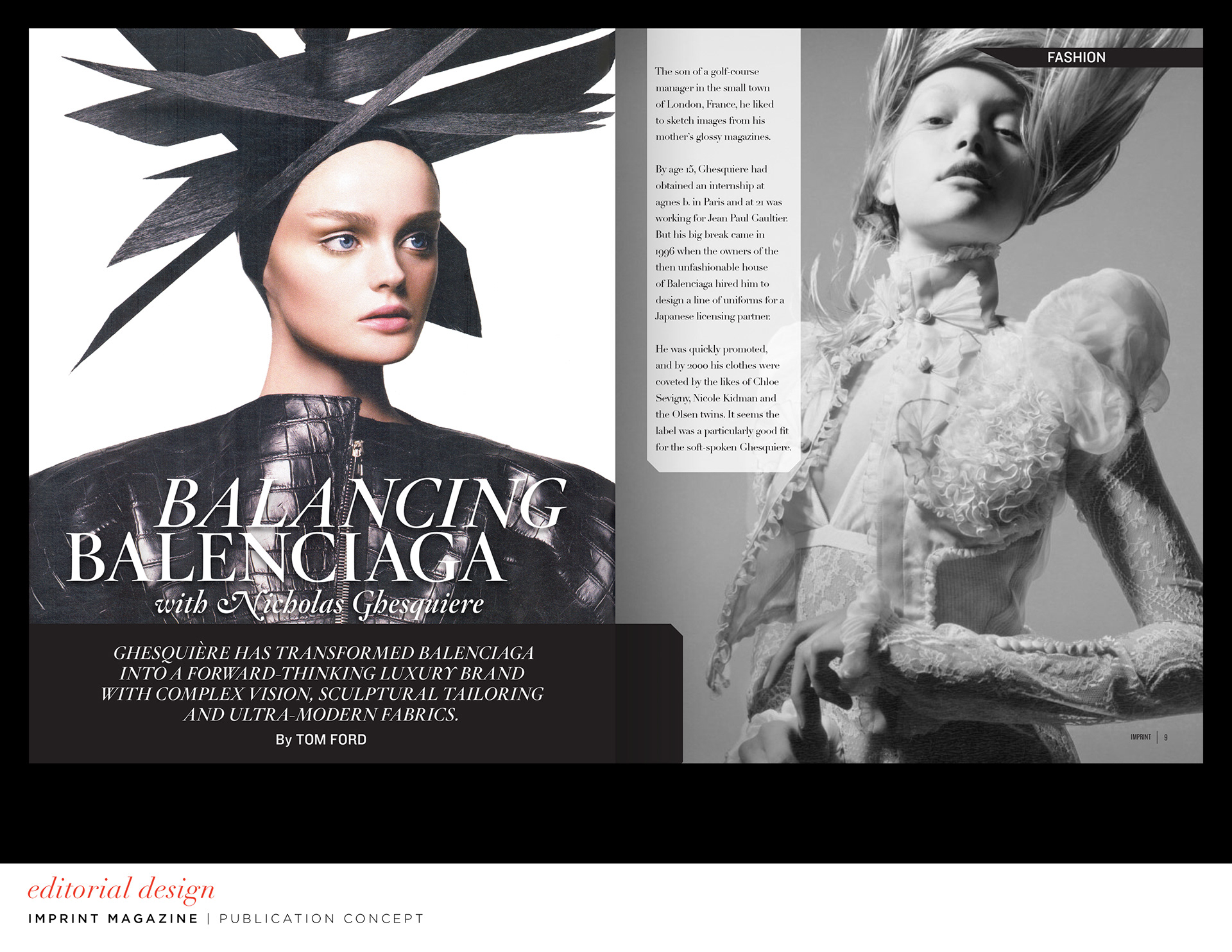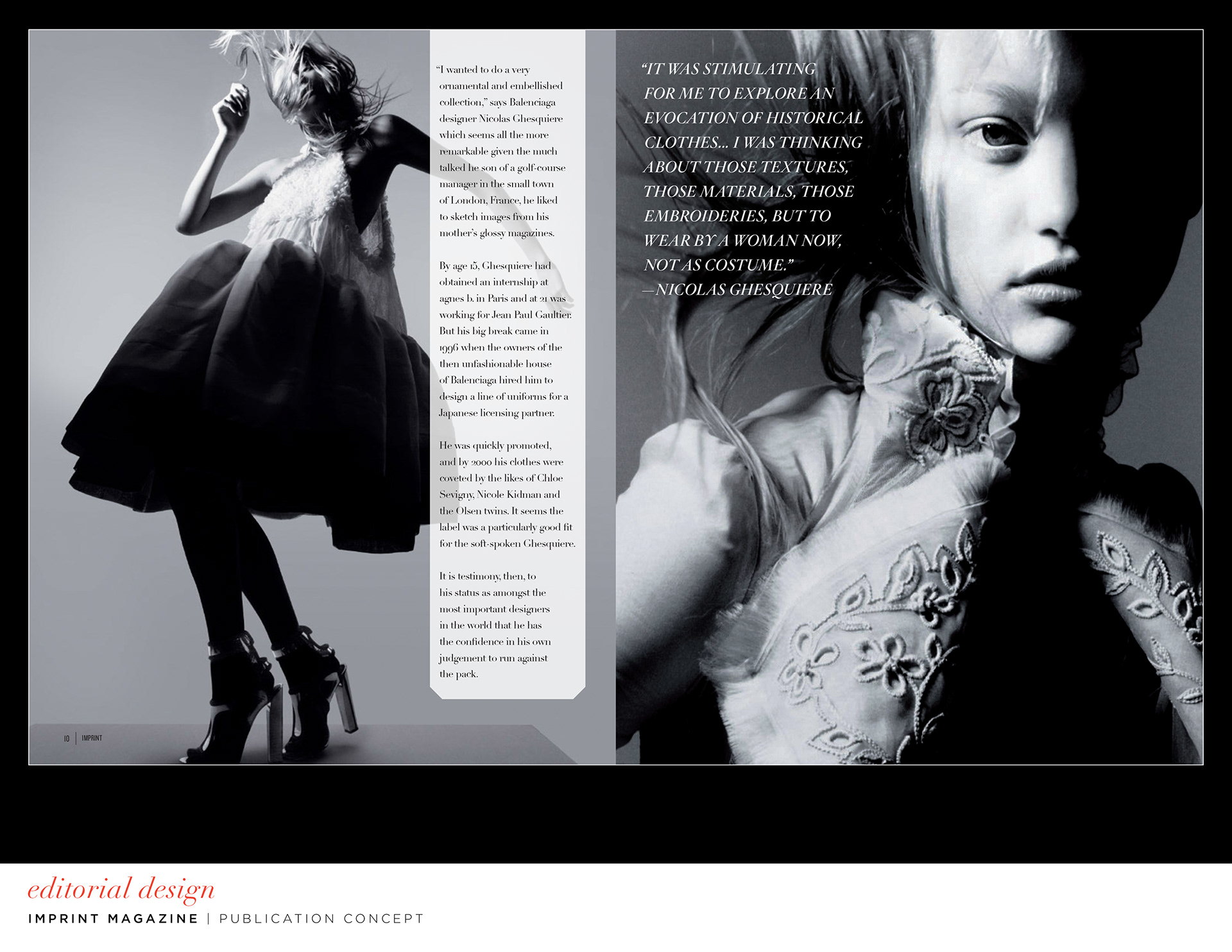 View more of Claibourn's work.